It's Thanksgiving, and we have a lot to be thankful for. We've completed another year in such a great city - not to mention 36 years in business! More importantly, we've met and helped so many wonderful new people that have moved into our city, or just needed a loc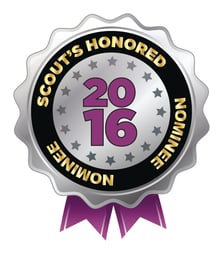 al guy to take care of them.
So, when people speak up about the great service they've received at our shop, it means the world to us!
And we're so humbled that it's happened again. Mike's was awarded the 2016 Scout's Honored Award for Best Auto Repair.
We were the first Scout's Honored winner in the Auto Repair category back in 2014. The category was briefly retired in 2015, but brought back for 2016. Winning it again, the first year it was brought back, felt great. It reminded us that people really appreciate what we do. And we're happy to say that we're going to keep doing it!
So, if you're looking for quality Somerville auto repair, just remember, we'd be honored to help you!