Green Auto Repair Boston
Mike's Automotive Services is committed to being the greenest auto repair shop in Greater Boston. We have always acted as a responsible, environmentally friendly business - even before it was trendy! At Mike's we take an environmental pledge:
We recycle used motor oil and all other used vehicle fluids
We recycle used lead batteries after replacement
We recycle our paper and plastic waste
We only use fluorescent lighting
We only clean with green cleaning products
We only purchase recycled paper products
We only purchase recycled office paper (which is then recycled again!)
We provide Boston's only GREEN oil change
Rest assured - when you come to Mike's you're choosing sustainability!
Somerville Sustainability
At Mike's our commitment to the environment goes beyond auto repair. We are intent on building a more sustainable Somerville. For us, it's simply a matter of leadership. We firmly believe that social responsibility should be a pillar of strength for every local business. Along with our green initiatives listed above, we do the following to help build a sustainable Somerville:
As a community resource, we provide free drop-off and recycling services for Somerville residents who need to dispose of vehicle fluids or lead batteries
We proudly sponsor Groundwork Somerville - a local non-profit that is leading the charge to bring sustainability to Somerville and the region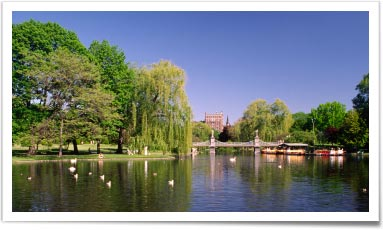 Only together can we achieve our goal of building a sustainable community. At Mike's, we like to think we're doing our part. Go green!