Auto Repair Services for Somerville, MA
Somerville is the home of Mike's Automotive Services! Our fabulous Union Square location sits at the foot of historic Prospect Hill. Many of our Somerville clients also hail from Davis Square, Teele Square, Ball Square, Magoun Square and Winter Hill.

No matter which end of town you live in – we're right down the street!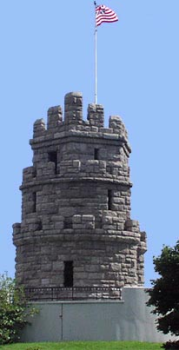 Mike's Automotive Services began in 1980 and has since earned a reputation for providing honest, friendly and technologically advanced auto repair. We employ a customer-centric approach that ensures you will be satisfied with our service.

We are an AAA approved auto repair facility. At Mike's we are proud of the 99% customer satisfaction rate we have earned from AAA independent surveys. We are also one of only ten shops in Massachusetts to earn the prestigious ASE Blue Seal of Excellence!

We are also an Angie's List super service award winner and have been voted the number one auto repair facility in Somerville by Readers Choice for multiple years!

Here, we offer many conveniences to our customers, including discounted rental vehicles, after-hours drop-off and pick-up, and free no-interest financing!

Mike's offers a state-of-the-art service facility that can meet all of your auto repair needs. We are a computer and electrical diagnostic specialist. We also provide general auto repair, including tune-up, brake, radiator, exhaust and air conditioning services.

At Mike's, we can perform all of your manufacturer scheduled maintenance! No need to go to the dealership!

We service both foreign and domestic vehicles. With decades of experience, we are known to be the shop that can solve your problem when no one else can! No matter what you drive, we'll take care of you at Mike's!

Rest assured – Mike's provides the quality service you deserve, with the piece of mind you need!
Union Square, Davis Square, Teele Square, Ball Square - Auto Repair