What is an ASE Blue Seal of Excellence Recognized Auto Repair Shop?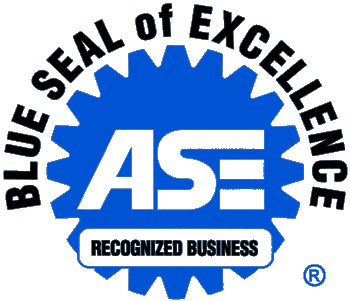 Mike's Automotive Services in Somerville, MA is one of only ten ASE Blue Seal of Excellence Recognized Businesses in the entire state of Massachusetts!
Talk about qualified Auto Repair!
When you are considering an auto repair company to perform services on your vehicle, their qualifications are very important. One very good way you can tell if a company is a qualified auto repair firm is to check if they are an ASE Blue Seal of Excellence Recognized Business.
Why does the ASE Blue Seal of Excellence mean qualified auto repair?
It means that a very high percentage of their staff is at least ASE Certified. At Mike's, all of our technicians are at least ASE Certified and even ASE Master Technicians. To become a technician at Mike's you must be qualified! Out of 1000's of Auto Repair Shops throughout Massachusetts, there are only 10 companies that are ASE Blue Seal of Excellence shops. We are proud of our commitment to excellence in auto repair professionalism and qualifications. We take it very seriously.
What is the ASE?
ASE Stands for the Institute for Automotive Service Excellence. The ASE is the only recognized organization that trains, assesses and certifies auto repair professionals. When technicians want to improve their skill levels, they begin the testing process to become an ASE Certified or Master Technician. They enroll in training programs and use their experience to pass the certification assessments. When technicians receive their certifications, it means they are qualified to perform the auto repair services that they have tested for. A Master Technician possesses multiple certifications in many auto repair areas of expertise.