Wait a minute - do you hear that? If you stop and pay extra attention to your car, you might realize that your brakes are trying to tell you something. Whether it's a sound, a feel or an obvious warning light, your brakes can and often do, communicate with you.
Our friends at the non-profit Car Care Council put together this great infographic that sums up nicely, what you should be on the lookout for.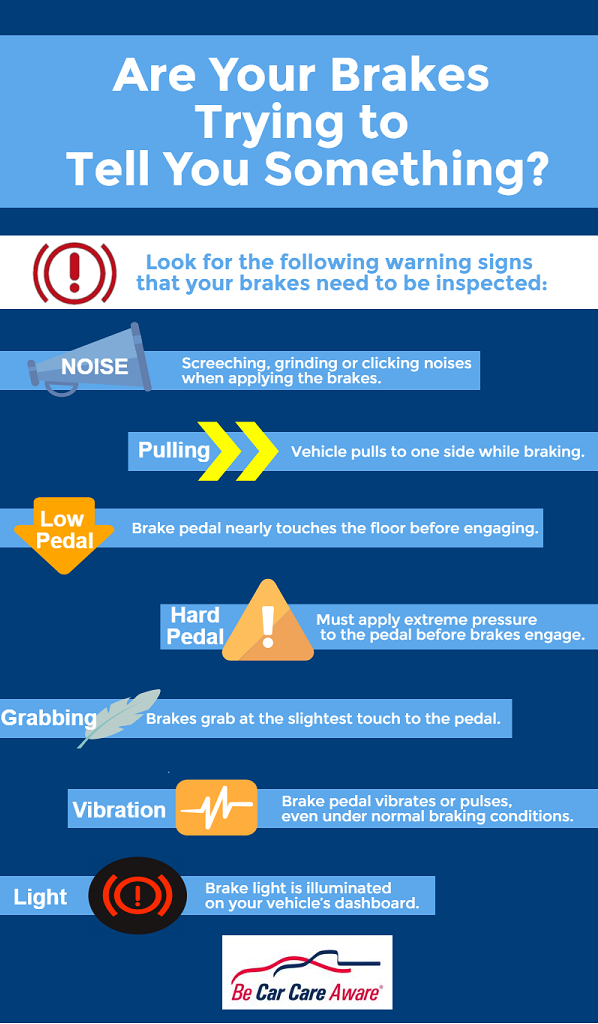 We hope this infographic helps! And remember - if you have questions about brake service or any other Somerville auto repair needs - we're always here to help!