How can I expect to be treated at your company?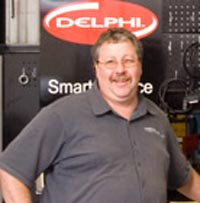 As the shop owner, I have high standards on how our customers are treated and I make sure all of my employees do as well.
We don't talk over your head to confuse you. We don't talk down to you either. We are experienced but we know how to communicate the technicalities of our business in an understandable way.
We take the time to help you understand your choices with auto repair and maintenance. We help solve your problems and work hard to make the inconvenience of car repair easier for you.
Here is our code of ethics that guide how we treat each customer:
To perform high quality repair service at a fair and just price
To have a sense of personal obligation to each customer
To recommend the services, repairs and maintenance to the car owners that are necessary to maintain the vehicle in safe working order and reliably.
To use only products which are safe and which provide service, which equals or exceeds those recommended by the vehicle's manufacturer.
To service and repair the vehicles in a timely manner and to maintain the customer informed of any and all changes including completion times.
To give the best customer service possible and in the case of any disputes, to provide a prompt and amicable resolution.
To insure that my entire staff conducts themselves in a professional manner and in keeping with the high standards of the automotive industry
To notify the customer if appointments or completion promises cannot be kept.
Sincerely, Mike Pedersen Sr.
Owner of Mike's Automotive Services