Mike's Automotive Services Warranty Information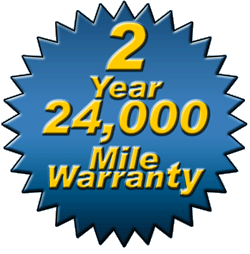 At Mike's Automotive Services, we are very confident in the work we perform on your vehicles. Because of that, we easily provide a full 2 year or 24,000 mile warranty on our repair work. This is a very long warranty because most independent auto repair companies and auto repair shops in dealerships only offer a few months (some only 90 days) warranty. In addition, our warranty includes a full year of nationwide coverage! At Mike's we protect you whether you're near or far!
Here are the reasons why this warranty is easy for us to offer on our auto repair work:
We employ skilled, experienced and ASE Certified or ASE Master Technicians to perform your auto repair work.
We choose the best quality parts and fluids for the repairs and maintenance. The parts we use meet, or in many cases, exceeds your car manufacturer's original components.
We are truly experts at diagnostic work. Some shops actually replace parts that they guess are the problem and hope that the replacement part fixes your problems. This forces you to return your car to the shop when it turns out to be the wrong part. Our technicians expertly diagnose the problem first, then we replace the defective part with a great amount of certainty. This helps avoid you returning for the same problem.
We have more and better equipment than most dealerships. This heavy investment into the right equipment to diagnose and repair your vehicles helps us confidently complete your auto repair and maintenance work.