We all know that the cars of today are advanced - every car has multiple computers in it that all talk to each other, in order to give you a great ride. Well, it turns out that what we already have is just the tip of the iceberg! The automotive world got big news recently from Toyota - the launch of Toyota Connected.
Toyota is about to make major use of data - yes, your data. But in a good way. The Japanese power house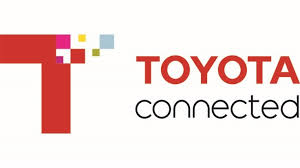 is making major investments in being able to use both opt-in and public social data, to predict customer behavior. That may sound a bit scary, but it is so much more awesome!
For example, Toyota will know which sports teams you like. And if it senses that you're headed toward the stadium, it will offer to prepay your parking. That's is truly amazing!
Toyota Connected CEO, Zack Hicks, is on a mission to free people from the "tyranny of technology." The idea is to use technology to work for us in the background - and get the phones out of our hands! Now, that idea is a revolutionary as the technology he'll use to do it!
We're big fans of Toyota - we work on a lot of them! And we share their passion for technology and desire to make a better experience for their customers.
So, if you've got a Toyota Camry, Corolla, Highlander, or any other Toyota model, remember that these Somerville auto repair guys have got you covered!