There's nothing better than starting off the new year, with great news. This year, we can once again claim to be winners of the Angie's List 2015 Super Service Award! That's 11 years running!
As most people know, the Super Service Award is the most prestigious of all the Boston auto repair awards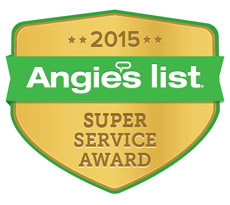 and the toughest to win. Angie's List subscribers hold service providers to the highest account. They seek an unparalleled level of service and let their fellow members know when and where they get it - and when and where they don't. To put it simply - it's the gold standard!
We were the first and only auto shop in the entire state of Massachusetts to win the Super Service Award back in 2005 - and we've won it every year since! That's not something we plan on changing any time soon!
We're happy to share the news about our big win with the Mike's faithful - and eager to let the rest of the community know that there's a local guy who comes highly recommended, whenever they need help!
Have you tried Mike's? Do you need another reason? Give us a try! We know your experience will be...just super!