In case you haven't heard - tonight is Groundwork Somerville's Greening the City Gala. If you follow us, then you know we're not just about Somerville car repair, and you've read about Groundwork and how much we support them. Well, tonight is your chance to support them too!
The Gala will be held at the Arts at the Armory on Highland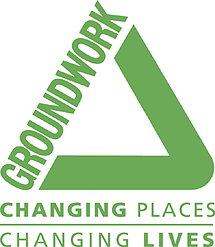 Avenue. You can still buy tickets at the door (until they run out - which shouldn't take long). In fact, they're only $40.00!
And what do you get for your hearty investment? Firstly - a rockin' time! We're talking live music from the Go-Flo Casuals, the Soulful Souls, and the Tony the Bookie Orchestra! Combine that with delicious organic wine and some of Boston's best beer, courtesy of Pretty Things and Cambridge Brewing Company. Do you still have to think about it?
For those that another reason besides a party, you can feel good that your hard-earned money is supporting a local organization that is truly making a difference in our community. It's not too often that you get to have a rockin' time and feel like you're giving back. Now that's a good night's sleep!
So, what are you waiting for? Call your friends and make it a plan! Then come find us tonight at the Armory - we can all toast to Groundwork!
See you there!