If you've been following us then you know that 2010 was a great year for Mike's - we celebrated our 30th anniversary! We found a couple ways to celebrate our big day and had a lot of fun in the process.
We decided that we were going to offer an amazing value to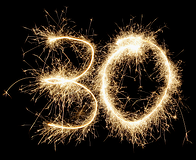 everyone in the Greater Boston area. What better way to do that than our very first Groupon! People from all sides of Boston purchased oil changes for as low as $10! Now, that's what I call a value! The Groupon was tremendously successful and we've had the privilege to meet hundreds (and counting) of new people and welcome them into the Mike's family.
Next, we made a commitment to sustainability. It's not what you would expect from an auto shop, but we took an environmental pledge. And we laid our Boston sustainable auto repair initiatives online, for all to see.
We didn't stop at our in-house sustainability initiatives - we took our cause straight to the community, and introduced our Boston green oil change. We're the only shop around to offer a more eco-friendly oil change - and we do it for only $4 more than our conventional oil change. We didn't just celebrate our anniversary - we started a local green revolution!
So, 2010 was one for the record books. It was amazing how great it felt to give back to our community. But don't worry - 2011 is going to be a blast too! Community and sustatinability will continue to be at the center of all we do here at Mike's.
Looks like this party isn't stopping any time soon...stay tuned!