Here at Mike's, we had a fantastic MLK Day (of course, we were open as usual). But while in the midst of providing the finest Somerville auto service, we made our way by the annual Maple Syrup Brunch - to benefit our friends at Groundwork Somerville.
The brunch is held every year right here in Union Square, across the street at the Independent, which graciously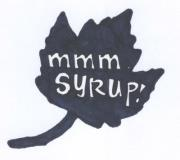 donates the proceeds of the event to help fund Groundwork Somerville's Maple Syrup Boil Down Project.
This year's event came with a twist - for the first time it was held on MLK Day, rather than a Saturday. And what a great idea that was! The Indo was slammed! With so many people having the day off, the event was a major draw. Who wouldn't want brunch on a day off from work?
A special menu was created for the Maple Syrup Brunch. From traditional items, to vegan options, to specialty cocktails like the Jack Rabbit - there was something for everyone.
It was great to see the event be a major success - knowing that Groundwork Somerville would benefit. The Maple Syrup Boil Down has become vital to the children of our city and is now qutie a tradition.
So next year, don't forget that you've got something planned on MLK Day - brunch! We'll see you there!
But you don't have to wait until next year to help - donate to Groundwork Somerville Now!