Here at Mike's, we wanted to do something special for the Holidays. We wanted to give away something not just good, but great! And then it hit us - a new TV! Not just a new TV. A new Toshiba 40" LED TV!
During the month of December, anyone that came in for service was entered into a drawing to win the TV. And on December 22nd we congratulated Linda Thorsen for winning the TV. Check out this great pic of Mike presenting the TV to Linda: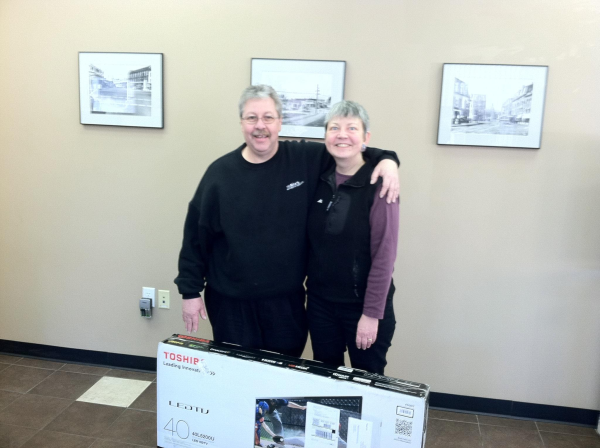 It felt great to give such a special gift to someone in our community. And it's something that we Somerville auto repair guys will definitely do again! Happy New Year!