Can you believe it? This week Mike's Automotive turned 32! Yes, I said 32! It feels like yesterday I was writing our 30th anniversary post. Time flies when your...okay, I'm not going to say having fun. It's not always fun when you have to tell people how much it is going to cost them to repair their vehicles. But I've got to say, we still love what we do!
Granted, we love cars. And we love fixing them. Getting to work with the latest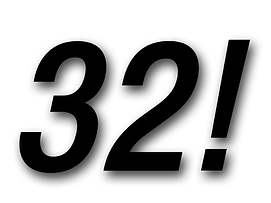 technology in a cutting-edge industry is truly amazing!
Even though we enjoy fixing cars, that's really not the best part of what we do. The best part is that we help people. Technology is great - but helping people is what keeps us going every day. When we wake-up each morning, we know that our day's work is going to get someone out of a jam. Now, that's more motivating than any cup of Joe!
What makes it even better is that we've been helping people in the same community all these years - so this means a little more to us than just Somerville auto repair - it's about taking care of our neighbors. Whether it be by repairing cars or partnering with our friends at Groundwork Somerville, community has always been a priority here at Mike's. I like to think that's why we're still here, while so many others have come and gone.
So, the next time you're in for service, or just grabbing a bite in Union Square, stop by and see Mike and wish him a happy birthday!
Here's to many more years! And community!