It's time to celebrate Boston - it's Earth Day! If you're familiar with us then you know it's kind of always Earth Day around here. We believe in Boston sustainable auto repair - and we make it happen.
Besides our in-house sustainability initiatives, we've got the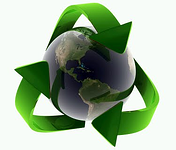 Boston green oil change. And what better day than today to show that baby off! In honor of Earth Day, we're giving away 20 green oil changes!
What's the catch? None - we're just Boston auto repair guys who like to show the planet a little love too!
We're throwing this green party online - the first 10 people to retweet our Earth Day tweet,and the first 10 people to comment on our Earth Day Facebook status - will all receive FREE green oil changes!
So, what are you waiting for? Check us out on Twtter or Facebook and get your FREE green oil change!
And, oh yeah - Happy Earth Day!
Winners will be notified. By appointment only. Not redeemable for cash. Includes oil filter and up to 5 quarts of EcoPower oil.