This is a great day for Mike's Automotive, Somerville, and the region. Today, we introduce Boston's only green oil change.
Everybody knows that we're committed to Boston sustainable auto repair. But this goes beyond green initiatives.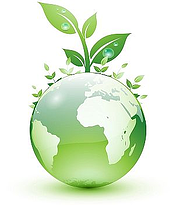 Like Mike says - this is bigger than us, this is about our community.
We're making a commitment to sustainability that is unmatched! Our goal is to make the green oil change the new standard in Boston.
We're kicking off our green oil change with a week-long push for sustainability. This week (October 18-22), for every green oil change we provide, we will donate $5.00 to our friends at Groundwork Somerville.
So, let's come together for sustainability and Groundwork Somerville. Tell everyone you know and tweet it up! The people at GWS do great work and need all the support they can get.
The race starts now and ends on Friday. If you are as green as you say you are - let's see you run!