The month of May is always a great time of year in Boston - the flowers are blooming, the warm weather returns and summer is upon us. But this May offers something extraordinary: We're celebrating our thirty-fifth anniversary!
As many of you know, it all started back in May of 1980, in a small one-bay shop. Mike set out on a mission to provide unparalleled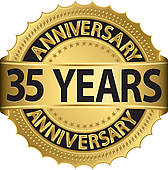 auto service and to protect local residents from the big pricey dealerships and lack-luster chain shops. Now, thirty-five years later, that mission is alive and well - it has evolved into an ongoing journey, rather than a destination. And one that Mike is happy to be a part of!
You see, thirty-five years is a long time. We've witnessed a lot over these years providing Somerville auto repair and have watched our beloved city progress into an amazing urban community - one that we're proud to call home!
One of the best things about coming to our shop is knowing that we've been here for a long time - and we'll always be here!
So, we hope you'll join us in celebrating our thirty-fifth anniversary. It certainly means a lot to still have you with us. We'll keep doing what we do - helping you and protecting you, every step of the way.
Oh and, here's to another thirty-five years!