All About Mike's Automotive Services - Your Somerville Car Repair Specialist!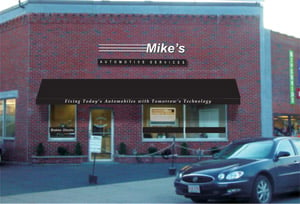 Mike's Automotive Services is located in Somerville, Massachusetts. The company was started in 1980 in nearby Cambridge and has grown into one of the very finest Somerville car repair and maintenance shops.
Mike Pedersen, owner, says "Customers love our shop!" Looking at the AAA customer response cards he notes, "Looks like my mother wrote them." Mike's commitment to treating customers great is what earns such outstanding comments from our customers.
AAA Approved Auto Repair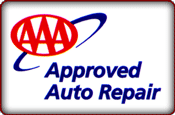 We are a AAA Approved Repair facility and that simply means that AAA has done the hard work of a full and continuing investigation into our shop so they can feel confident when sending their members here. Fewer than 5% of all shops ever become AAA Approved. To become one, we must pass a very stringent inspection of our facility to make sure we are fully qualified to perform auto repair services. Additionally, they want to make sure we treat our customers well so they conduct independent surveys periodically. The results of those surveys give us a fantastic Customer Survey Rating of 99%! More info
Talk about qualified!

In addition to being a place that AAA can trust, we are also one of the best qualified auto repair facilities around, even better than most dealerships. Not only do we have more and better equipment than most dealerships, we also have some of the best auto repair talent around. In fact, we are so well qualified, that the ASE gives us their highest honor: The ASE Blue Seal of Excellence! More Info
More Personal, More Friendly and More Convenient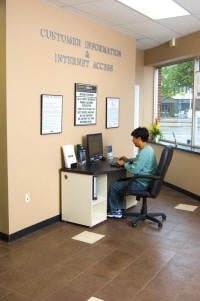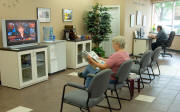 Mike's is committed to making customers for life. The way for any auto repair shop to do this is to make the auto repair experience a better one for the customers. At Mike's we do this in many ways. First, we hire professionals that have a friendly and caring manner. Then, we make sure to treat each customer like family. We have many while-you-wait services and while you wait, we provide TV, Newspaper, Magazines, FREE WIRELESS INTERNET for your laptop, and complimentary use of our computer with Internet hookup, right in our very comfortable waiting room.
Mike's Automotive Services is a shop you can trust.
1000's of customers, AAA Approved, ASE Blue Seal of Excellence, multiple year winner of the Reader's Choice Award in the Somerville Journal, the only winner in the state of Angie's List Super Service Award for TEN YEARS running -- all tell you that Mike's is a shop that has worked hard to earn your trust and confidence. We enjoy a fruitful and successful business because our customers love our shop and they refer their friends and relatives. Give us a try and you'll quickly see why.